The Energy Task Force is a multi-stakeholder platform that works towards reconciling renewable energy developments with conservation of migratory species.
The Paris UN climate change conference in December 2015 delivered a new universal climate change agreement. The new agreement is aimed at putting the world on track to a low-carbon future that keeps a global temperature rise under 2 degrees C. This historic agreement is expected to incentivise actions and investment towards a low-carbon economy based on low carbon power sources.
The Convention on the Conservation of Migratory Species of Wild Animals (CMS) and the Agreement on the Conservation of African-Eurasian Migratory Waterbirds (AEWA) acknowledge the crucial importance of energy from renewable sources to attain the targets of the Paris Agreement, and support a sustainable deployment of renewable energy technologies. As with other infrastructure developments, the deployment of renewable energy and associated infrastructure such as powerlines may have negative impacts on species and ecosystems. The risk to migratory species can be particularly significant if renewable energy installations and power lines are placed in inappropriate locations and without integrating environmental considerations in planning and assessment procedures.
CMS recognized that there is a need to mainstream conservation of migratory species across the energy sector and to this end adopted the Resolution 11.27 (Rev.COP12): Renewable Energy and Migratory Species and an analogous Resolution was adopted by AEWA Resolution 6.11. To further support the implementation of the resolutions and the use of relevant guidelines, CMS established a multi-stakeholder initiative, the Energy Task Force.
The resolution envisages the Energy Task Force working collaboratively with governments, multilateral environmental agreements (MEAs), investors, academic and Non-Governmental Organizations (NGOs) to apply existing guidance and tools through international and national level partnerships, provide recommendations and address knowledge gaps.
---
MEMBERS OF THE ENERGY TASK FORCE

Countries

Bulgaria

Ministry of Environment and Water
Ms. Rodostina Galitionova
Egypt
Ministry of Environment
Mr. Osama Ahmed Moustafa El-Gebaly
New & Renewable Energy Authority (NREA)
Mr. Mohamed Al-Khayat
Germany
Ministry for the Environment, Nature Conservation and Nuclear Safety
Mr. Gerhard Adams
Dr. Rudolf Specht
Ghana
Forestry Commission/Wildlife Division
Mr. Nana Kofi Adu-Nsiah
Mr. Musa Abu Juam
Hungary
Ministry of Rural Development
Mr. András Schmidt
Israel
Israel Nature and Parks Authority
Mr. Noam Leader
Kenya
Ministry of Environment
Mr. Stephen M. Manegene
Morocco
High Commission for Water and Forests and the Fight against Desertification

Ms. Samira Ouhabi

Ms. Latifa Sikli

Nigeria
Ministry of Environment
Ms. Hadiza Elayo
Dr. Elizabeth Ehi-Ebewele
Saudi Arabia
Saudi Wildlife Authority
Pr. Mohammad Shobrak
Mr. Fawaz Albaroudi
South Africa
Ministry of Environment
Ms. Wilma Lutsch
Mr. Willem Constantyn Hoogstad
 
Government Agencies
Power Africa -USAID
 
Mr. Benjamin Skolnik
 
Secretariats of Relevant MEAs
AEWA Secretariat
 
Mr. Jacques Trouvilliez
Mr. Sergey Dereliev
CMS Secretariat
 
Mr. Tilman Schneider
Mr. Nick P. Williams
EUROBATS Secretariat
 
Mr. Andreas Streit
CBD Secretariat
 
to be nominated
Ramsar Convention Secretariat
 
Ms. Maria Rivera
 
Other Relevant Organizations and Institutions
African Union
 
Mr. Rashid Ali Abdallah
Dr. Haruna Kachalla Gujba
European Bank of Reconstruction and Development
 
Mr. Robert Adamczyk
IRENA
 
Ms. Stephanie Weckend
Renewables Grid Initiative
 
Mr. Andrew Carryer
Birdlife International
 
Dr. Ashton Berry
Mr. Tris Allinson
British Trust for Ornithology
 
Dr. James Pearce-Higgins
Mr. Chris Thaxter
WindEurope
 
Ms. Mihaela Dragan
African Sustainable Energy Association
 
Mr. Chris Edeh
OBSERVERS

Birdlife South Africa
 
Ms. Samantha Ralston Paton
Nature Kenya
 
Dr. Paul Matiku
Ms. Serah Munguti
Mr. Paul Gacheru
Nature Conservation Egypt (NCE)
 
Mr. Mohamed Raouf
Nature And Biodiversity Conservation Union (Nabu)
 
Mr. Sebastian Scholz
Ms. Inga Römer
International Association for Falconry and Conservation of Birds of Prey (IAF)
 
Mr. Janusz Sielicki
ORÉE 
 
to be nominated
---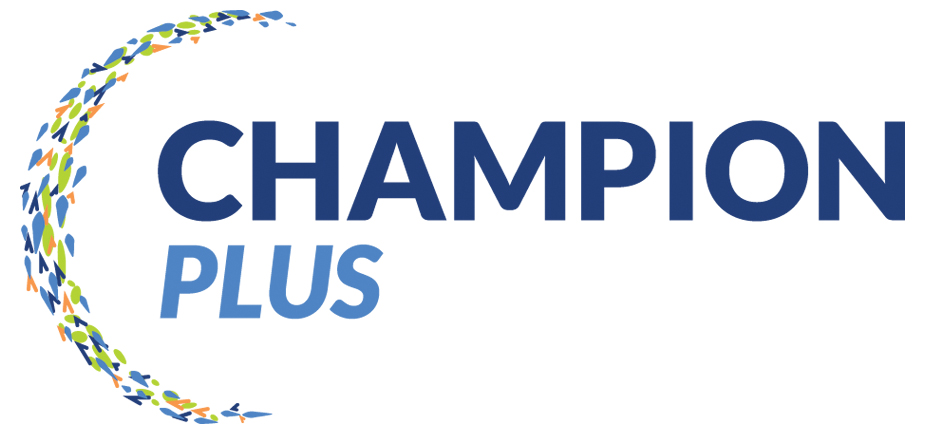 The Government of the Federal Republic of Germany, through the Federal Ministry for the Environment, Nature Conservation and Nuclear Safety
(BMU) were recognized as Champion Plus for their generous support and commitment towards Reconciling Energy Sector Developments with Migratory Species Conservation for the period 2018-2020. The Energy Task Force has been funded with the contribution granted by Germany under the Migratory Species Champion Programme.